A Faith-Based Education that Lasts a Lifetime
Finding the right school isn't always easy – but when it feels right, you will know.
You'll know you're in the right place when it feels like home.
High School Placement Test (HSPT) Registration
Registration for the 2023 High School Placement Test is now open.
Elementary School Open House Schedule
Faith is nurtured and families flourish in our Catholic schools! Find an October open house at a school near you.
Archdiocesan Tuition Assistance Program
The application window for tuition assistance is now open.
NOW HIRING
Are you seeking a career combining your love for education and faith? Our Catholic schools are hiring educators and administrators dedicated to fostering academic excellence and spiritual growth.
When it feels like there's an entire community of love and support, not just a building full of teachers and desks. When your child is excited to learn and try new experiences. When everyone can freely explore their Catholic faith.
We open your child's heart and nurture their spiritual development for years to come. From pre-kindergarten through high school, there's something for every student. Our schools express their Catholic identity in their own way, offering an experience that is far from "one size fits all." No matter what, you'll find strong academics and a place that feels like home.
Archdiocese of Washington Catholic Schools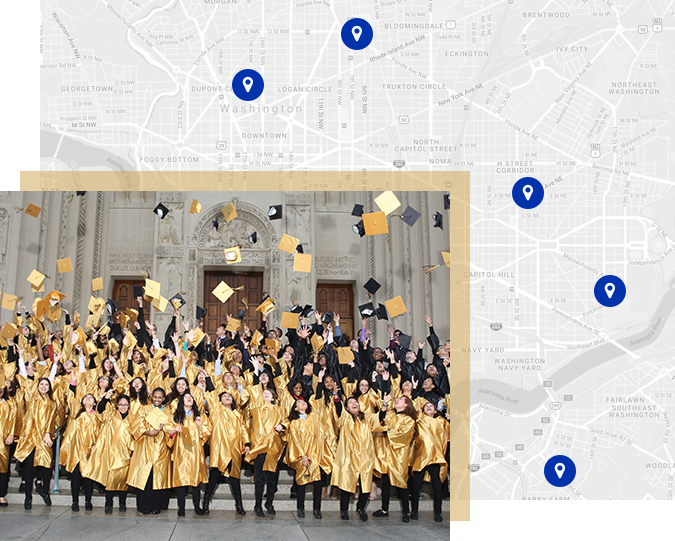 Find the Right Catholic School for You
The Roman Catholic Archdiocese of Washington has 90 Catholic schools, from preschools through high schools. We're located where you need us, throughout the District of Columbia and in five Maryland counties: Montgomery, Prince George's, Charles, Calvert and St. Mary's.
Discover the benefits that a Catholic school offers. We invite everyone to explore the Archdiocese of Washington family of Catholic schools to find the right school for you.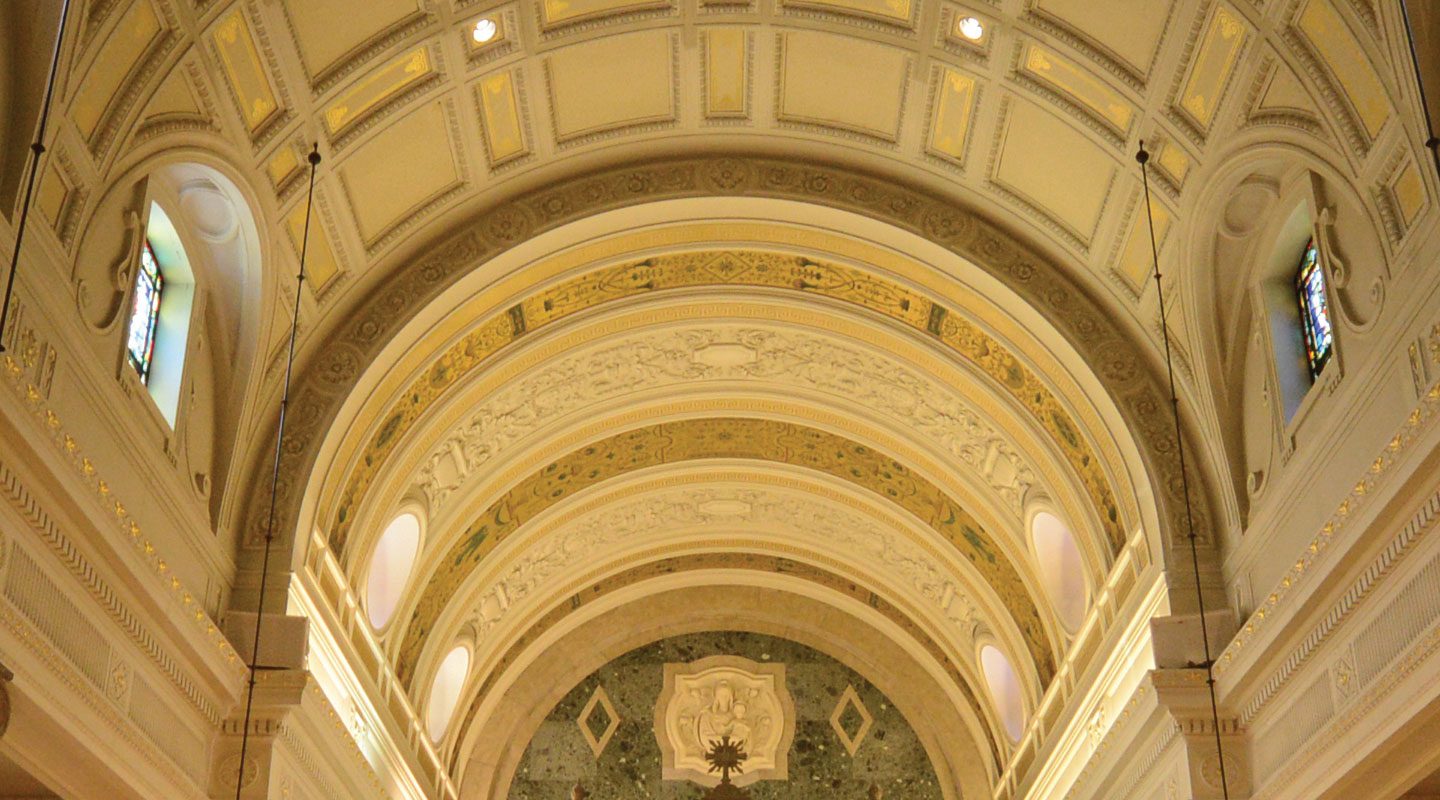 For All Ages: Catholic Values & Academic Excellence
Preschool
Your child's first experience with a school sets the stage for a lifetime of learning. Discover the many benefits of the Archdiocese of Washington Catholic schools' pre-kindergarten programs.
Elementary (K – 8)
We value every child who walks into our elementary school classrooms. We celebrate each child's individual contributions and strengths, and we teach everyone the kindness and respect of Jesus' love. Explore the possibilities for your child's elementary school experience within the Archdiocese of Washington.
High School
As your child grows, their sense of Catholic identity becomes even more important in shaping how they think about the world. Archdiocese of Washington Catholic high schools promote lifelong learning and help your child realize their full potential—transforming their possibilities for the future.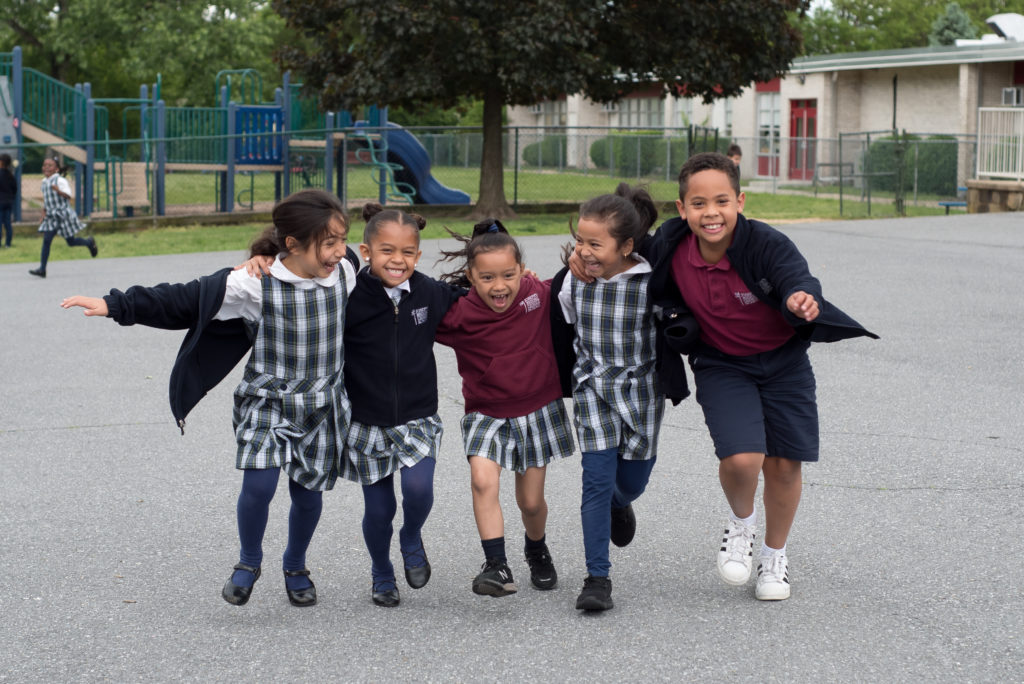 Connect with Us
Archdiocese of Washington Catholic schools are constantly evolving! Learn what's new:
Questions? Please email us at [email protected] or call 301.853.4518.