High Schools
Archdiocese of Washington Catholic high schools prepare students to succeed in college and beyond.
Archdiocese of Washington Catholic schools is home to 18 academically rigorous, high quality Catholic high schools. Each school has a unique mission and charism. However, they share a common commitment: to develop well-rounded young men and women through faith formation, scholarship, community service and extra-curricular programs.
The Archdiocese of Washington oversees two of the area's Catholic high schools. These schools, Archbishop Carroll High School and Don Bosco Cristo Rey High School, are fully governed and operated by the Archdiocese of Washington.
A placement test is required for admission by all the high schools within the Archdiocese of Washington Catholic schools unless otherwise indicated by the high school. Eleven Catholic high schools utilize the High School Placement Test. Seven Catholic high schools utilize a different entrance examination.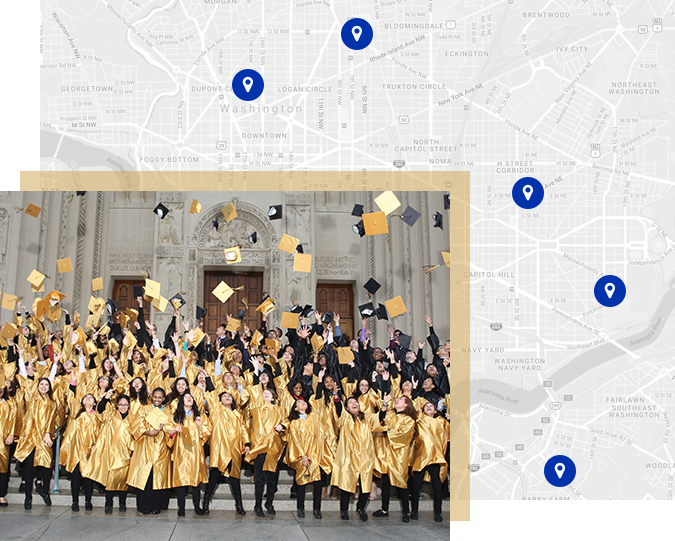 Find the Right High School for You
Whether in the heart of Washington, DC or suburban Maryland, each school within the Archdiocese of Washington Catholic high schools offers:
An outstanding education
Direct connection to our Catholic identity
A track record of sending students on to successful higher education experiences with millions of dollars in scholarship awards
High graduation rates
Highly respected and varied extra-curricular and sports programs