"Give, and it will be given to you. A good measure, pressed down, shaken together, and running over will be poured into your lap. For with the measure you use, it will be measured back to you."
–Luke 6:38
As Christian stewards we are asked to use our time and talents to advance the ministry of the Church and to donate for God's work. Learn more about some of the ways we can put our faith into action.
Catholic Identity & Faith Formation
8th Grade Day Out
Eighth grade is a critical point in a young person's life as they prepare for the transition from elementary school to high school. Faith formation events instill values related to what it means to be a young adult living a Christ-centered life.
Your gift will help underwrite the cost of 8th Grade Day out, to include: professional guest speakers and other event logistics to include transportation support to schools with limited resources.
Academic Excellence
Teacher Formation
A well-rounded, rigorous curriculum in every classroom is made possible through teacher professional development opportunities.
Your gift will help ensure the accessibility and quality of Teacher Collaboration Days and to fund Teacher Incentive Grants. Infused with strategies to incorporate Catholic identity across the entire curriculum, Collaboration Days provide an opportunity for educators to work together to improve academic outcomes for all students. Inside the classroom, teacher incentive grants support the implementation of engaging classroom-based projects that increase students' knowledge on a particular topic.
Tuition Assistance
Catholic Education Foundation of the Archdiocese of Washington, Inc.
The face of need is changing as families across the Archdiocese of Washington sacrifice to make the gift of a Catholic education a possibility for their child
The Archdiocese of Washington strives to make a Catholic education affordable for every family that desires a Catholic education for their children. The reality of the increasing cost to operate a school has priced tuition out of reach for many families. Our goal is to help these families. Formed in 2011, the Catholic Education Foundation provides tuition assistance to families who attend a Catholic school in the Archdiocese of Washington.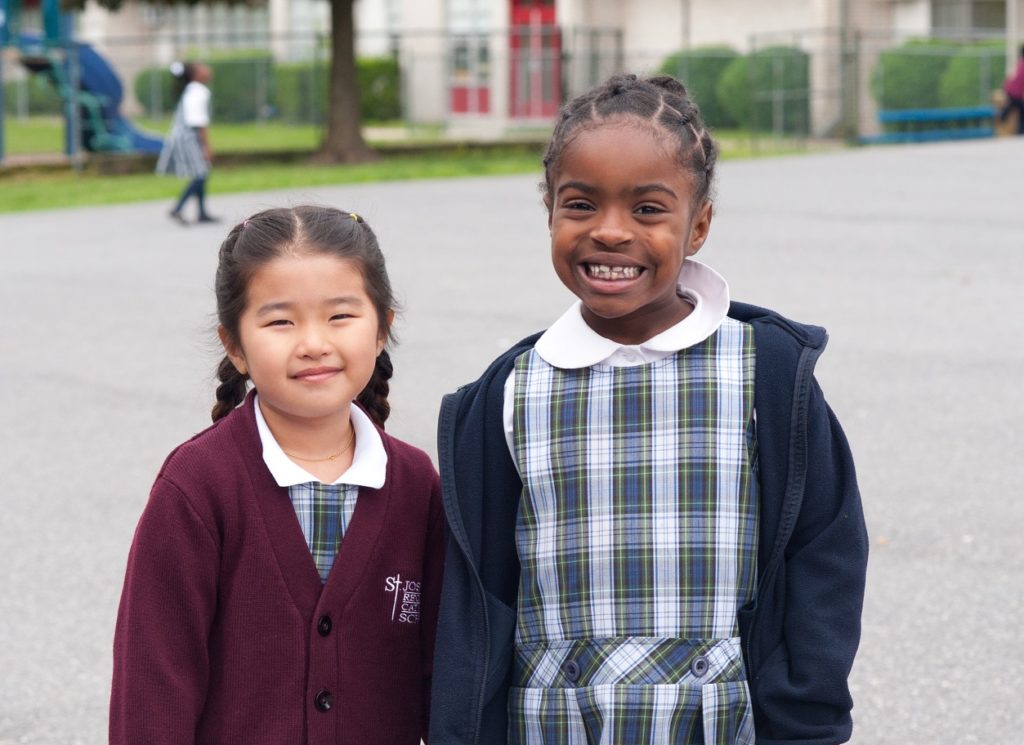 Still have questions?
Please contact the Catholic Schools Office, we would be happy to answer questions about our programs and ways to give.
Vicky McCann
Assistant Superintendent for Advancement and Enrollment Management
[email protected]